ID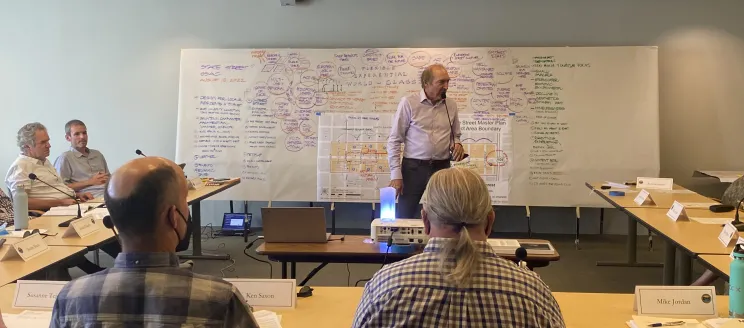 Title
Upcoming State Street Advisory Committee Meeting – October 27
Authored on
October 25, 2022
Body
On October 27, 2022, the City and the MIG consulting team will lead a discussion with the State Street Advisory Committee on initial stakeholder feedback received and present an emerging analysis of the economic, mobility, urban design, and infrastructure existing conditions in the project area. The committee will provide overall feedback on stakeholder engagement and the emerging existing conditions analysis. The committee will also receive a report from City staff on a proposed revised meeting schedule for 2022 – 2023 and a recommendation that the Committee adopt the new meeting schedule. Staff will also discuss opportunities for public engagement in November and December 2022.
State Street Advisory Committee
Thursday October 27, 2022
Meeting starts at 2:00 p.m.
John G. Britton Auditorium, MTD Office
550 Olive Street
The agenda is available at https://santabarbaraca.gov/SSAC. Public comment may be given in person at the meeting or remotely via Zoom. Members of the public who wish to give public comment remotely may do so by completing the Zoom registration link on the agenda. Written comments should be addressed to the State Street Advisory Committee via email to SSACSecretary@SantaBarbaraCA.gov.